HAPPY LEAP YEAR!!
I know it's been a bit since I've blogged… gah… these past few months have been hectic. But I have been working, slow and steady, and I've been reading. So here are some of the things I've read recently that I've been head over heels for.
Kings Rising by C.S. Pacat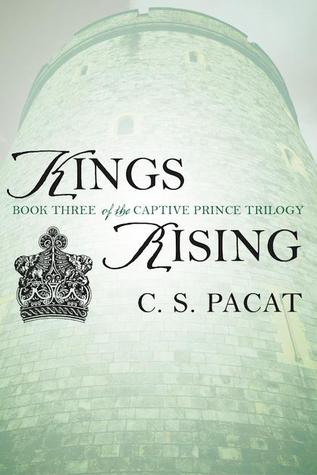 Damianos of Akielos has returned.
His identity now revealed, Damen must face his master Prince Laurent as Damianos of Akielos, the man Laurent has sworn to kill.
On the brink of a momentous battle, the future of both their countries hangs in the balance. In the south, Kastor's forces are massing. In the north, the Regent's armies are mobilising for war. Damen's only hope of reclaiming his throne is to fight together with Laurent against their usurpers.
Forced into an uneasy alliance the two princes journey deep into Akielos, where they face their most dangerous opposition yet. But even if the fragile trust they have built survives the revelation of Damen's identity – can it stand against the Regent's final, deadly play for the throne?
Notes: This is the final book in Pacat's The Captive Prince trilogy. The entire series is freaking amazing.. If you have not read, READ!
Genres: epic fantasy, m/m romance, enemies to lovers, slavery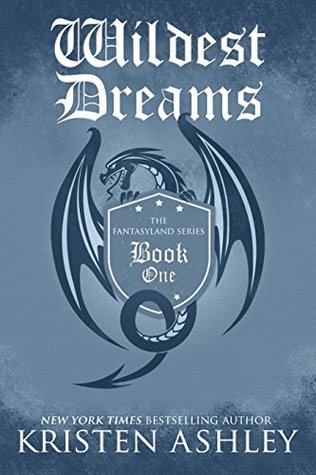 Wildest Dreams by Kristen Ashley
Seoafin "Finnie" Wilde was taught by her parents that every breath was a treasure and to seek every adventure she could find. And she learns this lesson the hard way when they perish in a plane crash. But she never forgets and when she discovers there is a parallel universe where every person has a twin, she finds a witch who can send her there so she can have the adventure of a lifetime.
But upon arrival in the Winter Wonderland of Lunwyn, she realizes she's been played by her twin and finds herself walking down the aisle to be wed to The Drakkar.
Thrown into inauspicious circumstances, with years of practice, Finnie bests the challenges and digs into her adventure. But as Frey Drakkar discovers the woman who is his new wife is not Princess Sjofn, a woman he dislikes but instead, his Finnie, a free-spirit with a thirst for venture just like him, without her knowledge he orders his new bride bound to his frozen world, everlasting.
But at the same time Frey plunges Finnie into a web of political intrigue that includes assassination plots, poison, magic, mystery and… dragons.
Notes: I adore Kristen Ashley's work and as I've made my way through all of it, I found that she has a fantasy series. This is book one in the Fantasyland series. It's so much fun.
Genres: fantasy, urban fantasy, magic, m/f romance
Tournament of Losers by Megan Derr
All Rath wants is a quiet, peaceful life. Unfortunately, his father brings him too much trouble—and too many debts to pay—for that to ever be possible. When the local crime lord drags Rath out of bed and tells him he has three days to pay his father's latest debt, Rath doesn't know what to do. There's no way to come up with so much money in so little time.
Then a friend poses an idea just ridiculous enough to work: enter the Tournament of Losers, where every seventy-five years, peasants compete for the chance to marry into the noble and royal houses. All competitors are given a stipend to live on for the duration of the tournament—funds enough to cover his father's debt.
All he has to do is win the first few rounds, collect his stipend, and then it's back to trying to live a quiet life…
Notes: I tell anyone who will listen to me that this is the book to read. Sweet, fun, and perfect. I love everything about Rath's story. So much so that I want more.
Genres: fantasy, fairy tales, m/m romance
Tied to Trouble by Megan Erickson
Between love and hate, there's a whole lot of trouble…

Chad Lake only showed up at his sister's party for the free food, but when he spots an uptight nerd at the edge of the crowd, he can't resist trying to ruffle the guy's perfect bow tie and impeccable hair. The hottie's ready for him, though, and in the end, it's Chad who's left wide-eyed, his ears still ringing with the filthy things Bow Tie whispered in his ear. No one gets the upper hand on Chad. Ever.
Owen Hawkins has heard all about the cocky Adonis from Chad's sister—the same sister who holds Owen's career advancement in her hands. He has every intention of steering clear of the other man…until Chad's sexy taunts push him too far. There's something intriguing about Chad, and even though Owen knows that getting tangled up with the infuriating man is trouble, he can't seem to stay away…
Notes: This is the third book in Erickson's Gamers series, a m/f series. It does not have to be read in conjunction with the series, if you prefer only m/m. Although I've read all of the series and absolutely adore it. So sexy.
Genres: m/m romance, geeks, opposites attract
Red River by Cardeno C.
Two Alpha shifters join together to lead their pack and build a family.
Commitment, loyalty, and strength aren't enough to make Wesley Stone's birth pack accept an Alpha with a physical imperfection, even if it's a meaningless mark. Putting the safety of his pack above his own wellbeing, Wesley trades himself for another Alpha and agrees to mate with a stranger in a mysterious, insular pack.
Alphas from Jobe Root's family have led the Red River pack from the first day shifters walked the earth. Now the time has come for Jobe to fulfill his destiny, but to do that, he needs his mate by his side. Spiritual, easygoing Jobe reveres Mother Nature and trusts in fate, yet he can't help being nervous about how his mate will react to his new life in Red River, his new life with Jobe.
Two Alphas with contrasting personalities, different upbringings, and divergent beliefs come together for the good of their packs. But to stay together, Wesley and Jobe must see beyond the surface and embrace every facet of themselves and their union.
Notes: I absolutely adore this book as well as the series. Such a sweet and heartwarming story of fate and love and finding home.
Genres: PNR, m/m romance, mpreg
Catch a Tiger by Charlie Cochet
Calvin Summers and Ethan Hobbs have been best friends since childhood, but somewhere along the line, their friendship evolved into something more. With the Therian Youth Center bombing, Calvin realizes just how short life can be and no longer keeps his feelings for his best friend a secret. Unfortunately, change is difficult for Ethan; most days he does well to deal with his Selective Mutism and Social Anxiety. Calvin's confession adds a new struggle for Ethan, one he fears might cost him the friendship that's been his whole world for as long as he can remember.
As partners and Defense Agents at the THIRDS, being on Destructive Delta is tough at the best of times, but between call-outs and life-threatening situations, Calvin and Ethan not only face traversing the challenges of their job, but also working toward a future as more than friends.
Notes: I can't get enough of this series and to finally have Calvin and Hobbs's story… gah. I loved it. And the ending… wow! This is the sixth book in the THIRDS series and must be read in order.
Genre: PNR, urban fantasy, m/m romance, law enforcement, friends to lovers
Some Assembly Required by Lex Chase and Bru Baker
Everyone wishes they were dead when wandering the purgatory of a home furnishings store, but these guys actually are.
Benji Goss is the quintessential good guy. When his boyfriend dumps him and moves out, Benji obligingly keeps the cat—even though he's allergic—because his ex's new place doesn't accept pets. He's always joked the cat would be the death of him, but not in a way he expects when a feline mishap crushes him under a DEL TORO bookcase.
Snarky loner Patrick Bryant is in such a rut he barely remembers the life he used to lead. The last thing he recalls is being decapitated by a DEL TORO bookcase in a freak accident. As a spiritual CASA resident, he haunts the aisles of affordable Italian furniture, assisting fellow spirits in moving on to their final destinations.
When Benji appears in the CASA café, Patrick considers the naïve spirit just the man to cure his boredom. Benji's relentless optimism chips away at Patrick's sarcasm, making him question if there's something beyond what he can see. But the heart is like CASA furniture—there's always some assembly required.
Notes: A modern day romantic ghost story. I loved Benji and Patrick's love story. It's so much fun.
Genre: PNR, m/m romance, ghosts
A Forced Silence by Cate Ashwood
For paramedic Adam Carson, his world is lights and sirens and saving lives. Pressures at work keep him firmly in the closet, and life is too busy to contend with the complications that come with dating and relationships. When a familiar face from his past turns up where he least expects it, Adam starts to question whether or not there is room in his life for those complications.
The last person forensic pathologist Sam McKenna expects to see at pub night is Adam, the guy who made his life hell in high school. The attraction is instant, but Adam isn't gay and Sam has no interest in pursuing him. Still, the leftover animosity from their teenage years isn't enough to extinguish the lust growing between them. After both are called to the scene of a horrific murder, Adam admits he's not as straight as he led Sam to believe and they seek comfort and distraction in each other's arms. One night becomes many as the murder investigation intensifies, but when Adam is faced with losing Sam, he is forced to make a choice: to break his silence, or to give up everything for the job he loves.
Notes: This is a fabulous story of enemies to lovers and in the closet love. It's a mystery and a love story and nothing here is easy. The struggle in finding love and keeping it is intense and exciting in this book. A must read.
Genre: contemporary, m/m romance, mystery, suspense, fire fighter